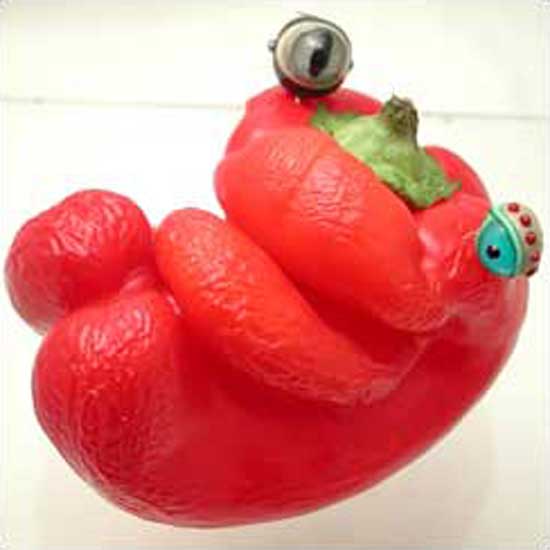 Title:

"Angelina Douglas Pepper"

Media:

Pepper. Jolie and Douglas DNA.

Submitted by:

Cathy L.
While "modified" submissions are usually forbidden here in the MoFA, this entry would work without the attached eyes. Cathy says that this photo represents the result of Angelina Jolie and Kirk Douglas having had a baby... that was a pepper. ... ah, see it now?