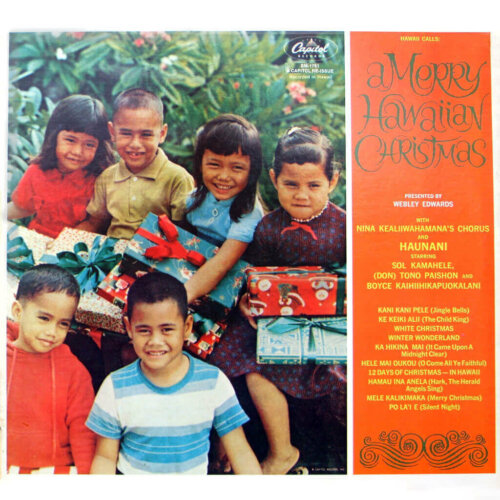 Album Title: A Merry Hawaiian Christmas
Artist(s): Webley Edwards
Year:
Genre(s)/Style(s): Hawaiian, Polynesian, Other
Track Listing:
Kani Kani Pele (Jingle Bells)
Ke Keiki Alii (The Child King)
White Christmas
Winter Wonderland
Ka Hikina Mai (It Came Upon A Mid
Hele Mai Oukou (O Come All Ye Fai
Days Of Christmas In Hawaii
Hamau! Na Anel  (Hark! The Herald
Mele Kalikimaka (Merry Christmas)
Po La'i E (Silent Night)
Note: Something off? Please submit any album corrections in the comments.