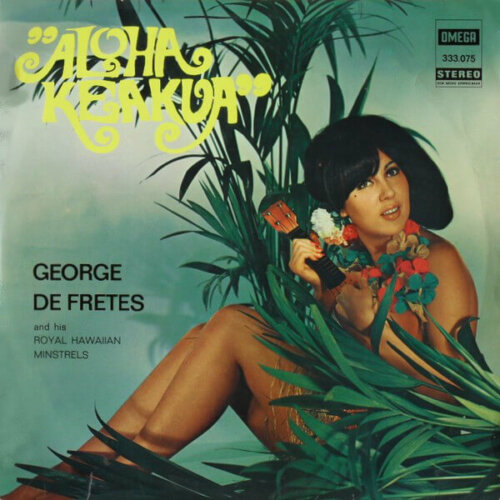 Album Title: Aloha Keakoa
Artist(s): George de Fretes And His Royal Hawaiian Minstrels
Year: 1969
Genre(s)/Style(s): Hawaiian, Polynesian, Other
Track Listing:
Hula Girl
Hawaiian Vamp
Sands
Twelfthstreetrag
Sweet Luana
Hula Blues
Molokai Nui A Hina
Lei No Kaiulani
Twilight Blues
Forthstreet Rag
Here Is Happiness
Na A Li I
Note: Something off? Please submit any album corrections in the comments.
Liner, Listening & Albums Notes:
Same tracks as the album "Royal Hawaiian Minstrel" (released in 1976), but different recordings. The versions on this album seem a little loosely & less refined; but still very good.