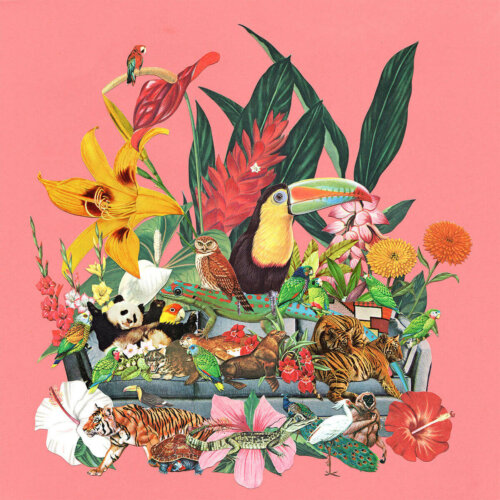 Album Title: Castaways Vol. 1
Artist(s): Monster Rally
Year: 2020
Genre(s)/Style(s): Exotica
Track Listing:
Chin-don-ya 03:39
Hazy Palava 02:40
Ikebana Garden 02:16
Sunflower 03:10
Bamboo 03:22
Same Dance 02:29
Swami 02:08
Quiet Harlem 02:06
Parachute 01:51
Bus Ride 02:50
Slicer 01:59
Flight to the Jungle (Take Off) 05:04
Flight to the Jungle (Landing) 04:56
Flight to the Jungle (Cocktail Service) 01:04
Cherry Blossom 03:16
Soft Sand 03:00
Twilight Dream 01:07
Strange Birds 03:53
Green Magic 02:38
Note: Something off? Please submit any album corrections in the comments.
Liner, Listening & Album Notes:
From the album's bandcamp liner notes:
Castaways Vol. 1 presents a collection of four EPs that have never appeared on vinyl previously, including Sunflower, Psychic, Flight to the Jungle, and Starlight. The Double LP also includes a previously unreleased bonus track for each EP, culled from the original sessions.