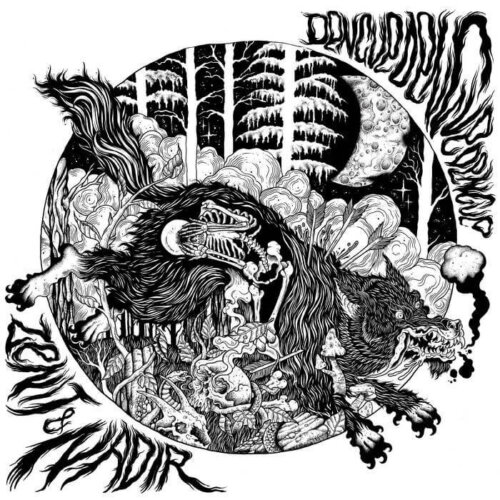 Album Title: Zenit & Nadir
Artist(s): Dengue Dengue Dengue
Year: 2019
Genre(s)/Style(s): Exotica, World, Other
Track Listing:
Ágni 05:01
Decajón (feat. Prisma & Martin Boder)
El Cavilante (feat. Sara Van & Mikongo) 04:45
Jarana y Tundete 03:25
Llæ 04:54
Coimú Gqoimú 04:29
Lagos 05:55
The Invisible Ones (feat. Kalaf) 02:39
Banyuwangi 05:59
Pacos (feat. Prisma) 04:23
Guayabo 04:02
Coyurriti 05:23
Note: Something off? Please submit any album corrections in the comments.
Liner, Listening & Album Notes:
From the Bandcamp liner notes:
Dengue Dengue Dengue continue expanding their carefully created aesthetic on their new album 'Zenit & Nadir' by diving into the deep and rich musical history of Afro-Peruvian music, already hinted in the first single 'Ágni', which is the inversion of the traditional Afro-Peruvian rhythm Ingá. The ongoing exploration of the vast and rich musical heritage of the descendants of the former African slaves in Peru has become the main focus of their new album.
Their interest in Afro-Peruvian music has led them to meet and record extensively with several members of the Ballumbrosio family, a renowned musical dynasty in Peru that has kept Afro-Peruvian musical traditions alive, masters of rhythms like landó, festejo and crioullo music, with traditional dances and instruments such as the iconic quijada – a rattling percussive instrument made out of a donkey's jawbone.
The introduction of live recordings with the Ballumbrosio brothers has given a whole new dimension to their always-expanding sound, and they feature extensively all throughout the album. As they were such an integral part of the recording process it made perfect sense that they would contribute to expand Dengue Dengue Dengue's memorable audiovisual performance as well, and have began playing live shows together this year. The marriage between the traditional and organic percussion of the Ballumbrosios with DDD's hypnotic electronic production has created a whole new chapter for the band.
After debuting in 2012, they established themselves as a driving force in the thriving South American digital cumbia scene, but have since expanded their hybrid approach to music to introduce more references such as kuduro and zouk – and more recently the above mentioned Afro-Peruvian styles – which they fuse with traditional Latin American rhythms to build a sonic identity that is hypnotic and dark, while simultaneously festive and life-affirming.
With the band being a visual project as much as a musical one, their carefully created aesthetic can be immediately noticed in the iconic masks they wear, often referencing traditional or indigenous elements while being artful and futuristic, a striking visual representation of their approach to music. Their new masks, which are being debuted on their upcoming tour, were handcrafted by Barcelona-based artists Twee Muizen.