Tangible Curiosities
Inexplicable Services
Authentic Hanttula Spoon
Transcend the plane of standard utensils with a certified authentic HANTTULA SPOON. These select pieces are direct from Hanttula's overstock of spoons collected for the famed Spoon Journal. Now available to you and appropriate for presentation within any home or academic collection.
Momentarily
$SOLD OUT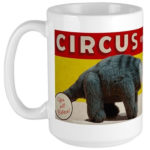 Circus of Disemboweled Plush Toys Coffee Mug
Another gift shop winner from THE EXHIBIT THAT SHOULD NOT BE. Regrettable artistic choices are made permanent by THE INTERNET and now you can sip your morning beverages from an equally long-lasting HORRIFIC COFFEE MUG. Available in 11oz and 15oz sizes. That doesn't mean it's a good idea – it just means that you have options.
Creepily
$SOLD OUT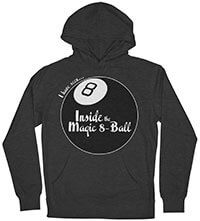 Inside the Magic 8-Ball Apparel
Have YOU seen INSIDE THE MAGIC 8-BALL? If you have, what better way to announce to the world that you KNOW THE SECRETS of this curious orb than by declaring it right on your clothing? That's right – there is no better way!
Unexpectedly
$SOLD OUT
Commemorative MoFA Apparel
What visit to a world-renown museum is complete without a purchase from the gift shop? Step right in and buy yourself (or your secret, loved ones) a mildly-deluxe Museum of Food Anomalies T-Shirt, Hoodie, and More! Soft fabric x horrifying memories of the exhibits = a one-of-a-kind apparel opportunity!
$22+
Curiously Redacted Documents in REAL Fake GOLD!
Love the Hanttula Official Redacted Documents but dislike all that depressing black ink? Worry no more! We now offer the same HIGH-QUALITY of document redaction in enchanting GOLD INK! Each document semi-guaranteed to contain untold, shiny mysteries and hidden messages! Each one a unique, golden treasure!
Curiously
$SOLD OUT
…for now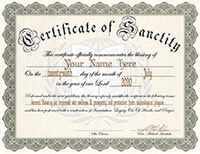 Website Blessings
No website, social media account or app is complete without a divine rite of extra-worldly holiness and redemption. Performed by an officially ordained minister. Includes officially official Certificate of Sanctity™. Accept no imitations or substitutions.
Returning
$SOON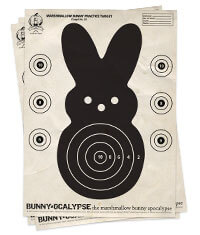 Marshmallow Bunny Apocalypse Practice Target
Prepare for the impending Marshmallow Bunny Apocalypse – the BUNNYOCALYPSE – with these high-quality paper practice targets. You never know when the marshmallow bunny hoards will attack. Make yourself ready TODAY.
$FREE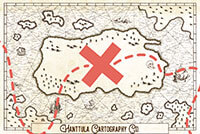 Real Treasure Map to Definitely Real Treasure
The hunt is on! Treasure is out there for YOU to find! What better way to begin than with a REAL TREASURE MAP that points the way to REAL TREASURE? That's right, there is no better way! Buy your map today & become the hunter of treasure that you always dreamed of being.
$SOLD OUT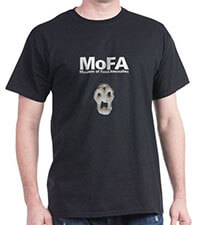 Ancient Style MoFA Apparel
Perhaps the last chance to buy some of the old, original MoFA apparel design. Why would you want this old style? I don't know. But, you could buy one now and pretend that you've owned it for YEARS. That's something, right?
Forever
$GONE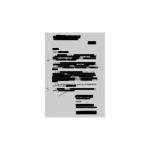 Cryptically Redacted Documents
Why have regular documents cluttering your home and workplace when you can have beautiful, handmade, manually-stricken OFFICIAL REDACTED DOCUMENTS? Each document semi-guaranteed to contain untold mysteries and hidden messages! Each one a unique treasure!
Temporarily
$SOLD OUT

Hanttula Mystery Object
Beyond Price! Beyond Classification!
A journey into madness? Into the unknown? A keepsake? A curse? ALL THESE THINGS and MORE. Hanttula Mystery Objects span the range of the human experience and captivate all senses. Not necessarily 'for sale' and not necessarily without cost.
Now with 10% more mystery
Temporarily
$SOLD OUT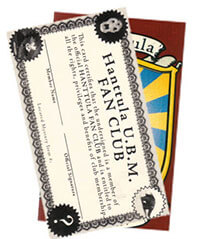 Unmitigated
Brilliant
Magnificence
Fan Club
Membership Card
and Sticker
One of the few ways that YOU can PROVE that you're a fan of Unmitigated Brilliant Magnificence – the official fan club card! For a somewhat limited time: includes a copy of the 2007 era Hanttula sticker!
$???