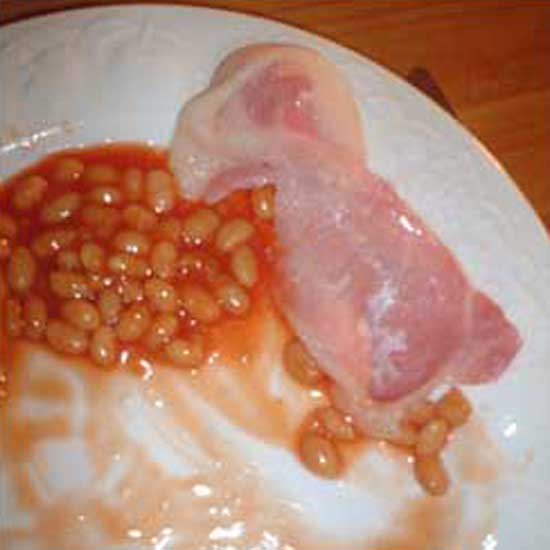 Title:

"Meat Parrot at Sunset"

Media:

Meat, Beans & Beauty.

Submitted by:

Liz
Perhaps the most artistic food anomaly: Liz's leftovers from dinner look a heck of a lot like a "Parrot at Sunset." I'd add that it's an eerie parrot at sunset, but maybe that's the meat-parrot influencing my artistic sensibilities.