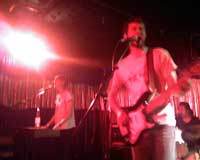 Bodies of Water is everything you could want in a band. And, they put on a mighty fine rock show.
The Hanttula MicroZine
Bringing you semi-regular dispatches of click-worthy entertainments, art, interesting facts & more!
Broadcasting via Hanttula.com since 2001 with limited characters & deep appreciation.

If you like what you see, spread the word.